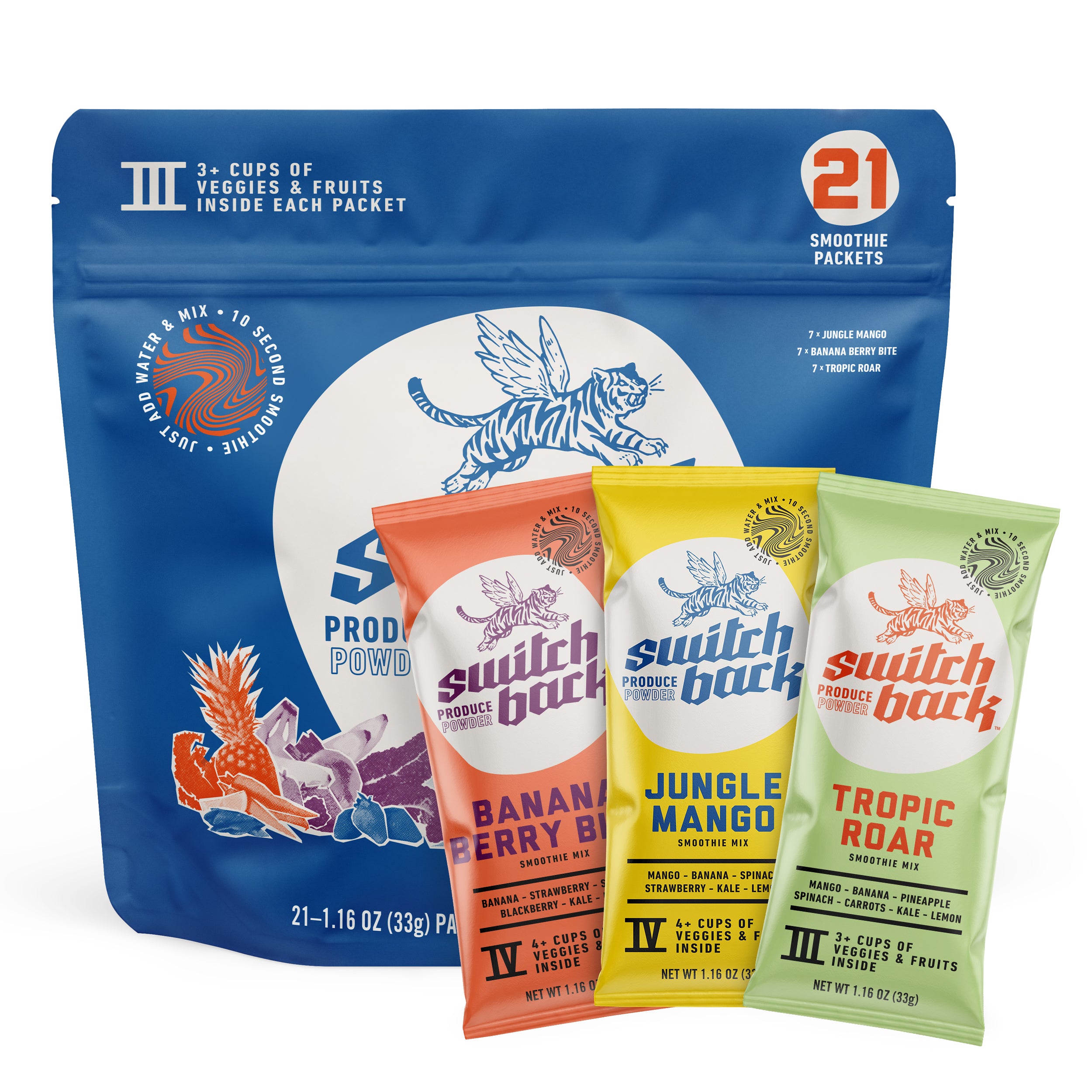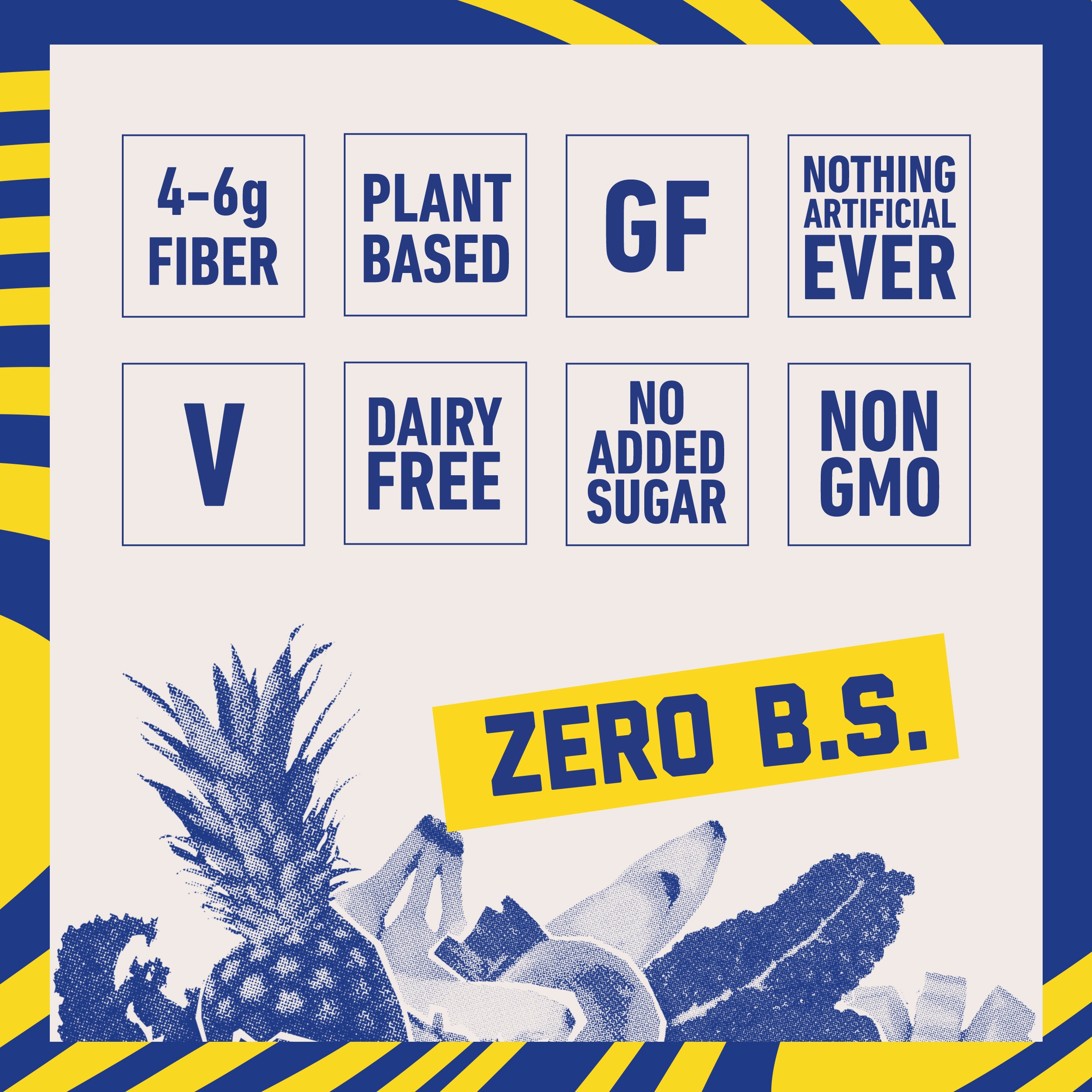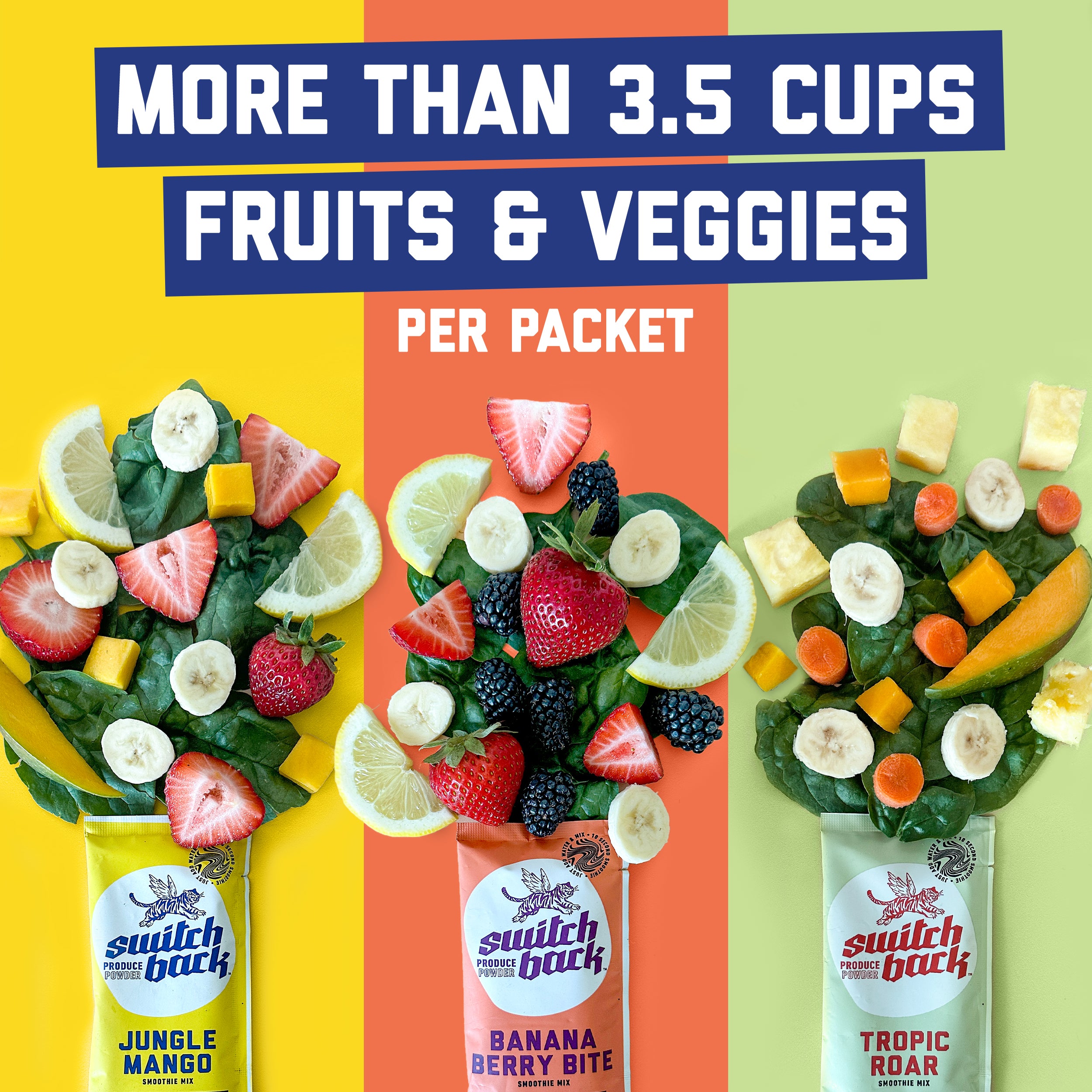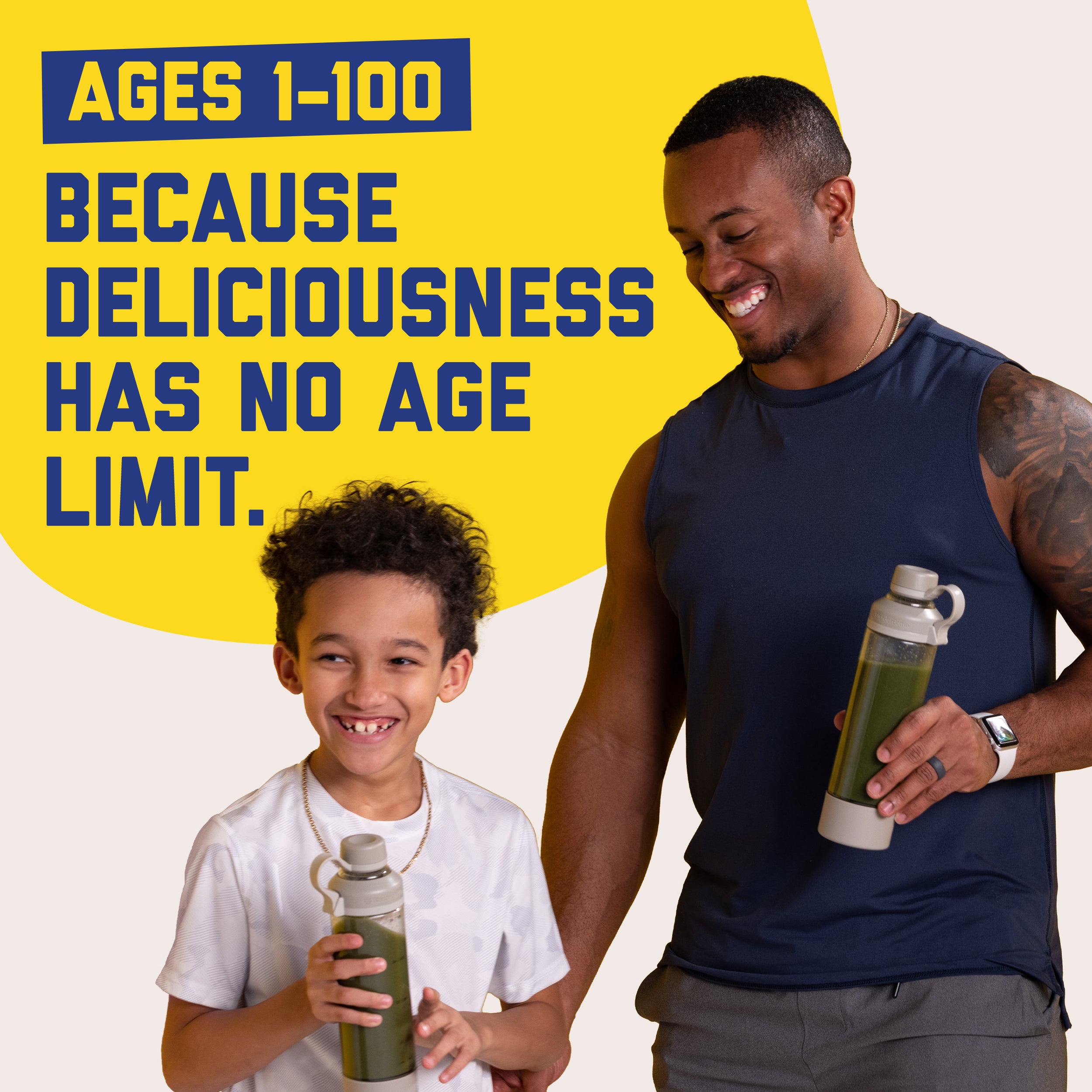 Variety Smoothie Mix (7 Pack, 21 Pack, or 150 Pack)
A great tasting smoothie made from all natural veggies & fruits–freeze-dried and pulverized–designed to drink on-the-go. That's what you get with Switchback smoothie mix!
Our produce powder is made with more than 3.5 cups of real veggies & fruit and up to 6g of fiber in each packet for a delicious green drink with no added sugar and zero B.S.
Perfect for quickly transitioning from morning to afternoon, or as a healthy, on-the-go snack during your day made ready when you are. Take all of the mess, waste and frustration out of eating clean so you can focus on crushing your next goal.
Just add to water and mix for an all natural 10-second smoothie. So keep doing everything you do, and let us take care of your greens. Drink Switchback.
All natural blend of veggies & fruit that tastes great without sacrificing nutrients
No added sugars or sweeteners
An excellent source of fiber
Just add to water, shake, and drink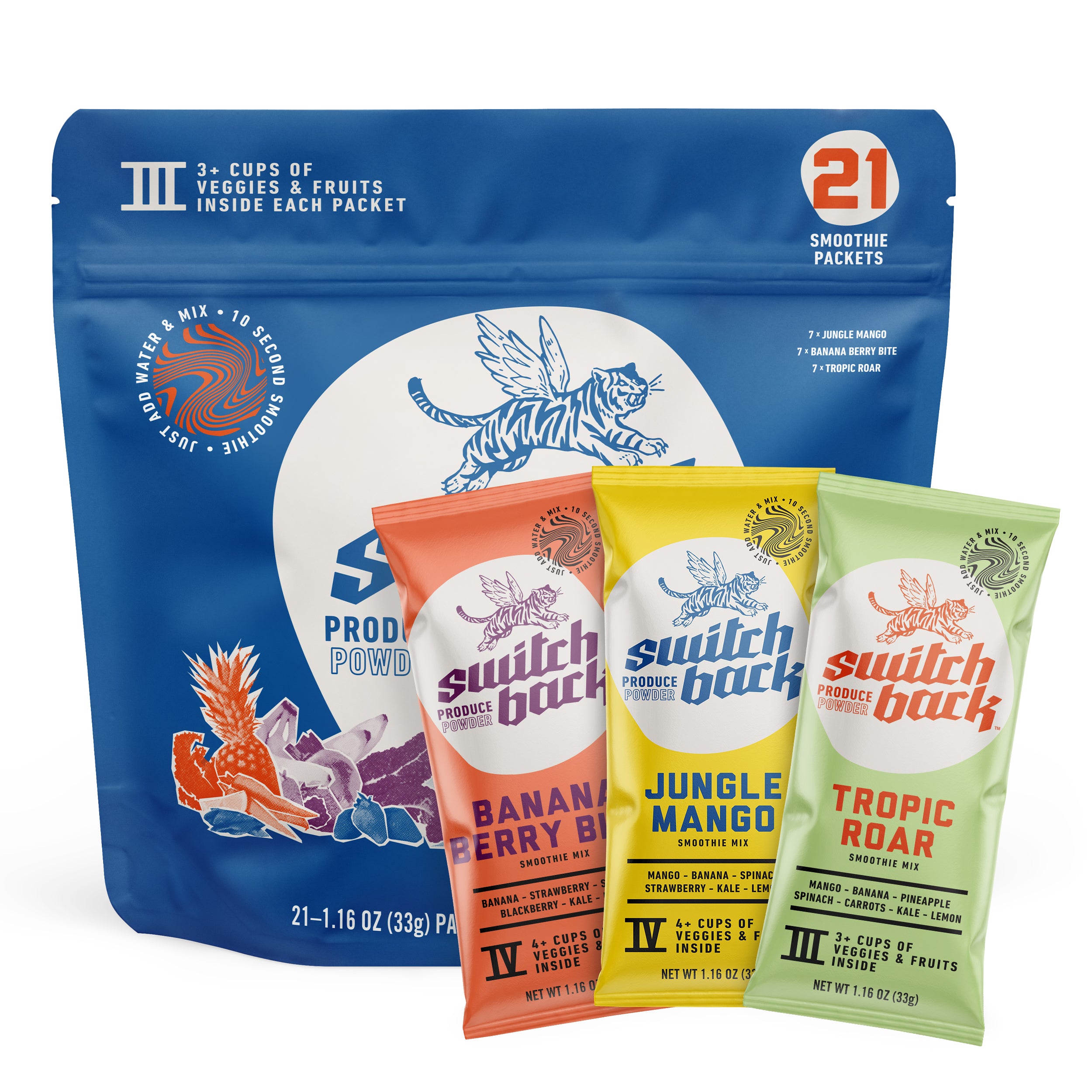 This product has no reviews yet.